Robinson Brothers on screen
Featured company on a current affairs-style ITN programme focusing on driving change, improving standards and innovating within the chemical industry #SolutionsForOurFuture
Robinson Brothers explore new technology and manufacturing methods for process optimisation

Chemical Industries Association (CIA) and ITN Productions have recently launched a Solutions for our Future current affairs-style programme, which reports on the contribution made by the chemical industry to the UK economy. Introduced by national newsreader, Natasha Kaplinsky, Solutions for our Future takes a look at companies within the chemical industry that drive change, improve standards and innovate within the UK chemical industry. The film clip below showcases Robinson Brothers contribution to this programme.
In an interview, Steve Elliott, Chief Executive, CIA, explains the Association's commitment to its member companies, who are addressing global issues, recruiting talent and providing the economic backbone that drives the UK economy, as well as revealing his hopes for the chemical industry beyond Brexit. Steve Elliott, Chief Executive, CIA said: "Solutions for our Future shows real, on the ground examples of how our sector is working to deliver benefits for all of society. Our film showcases strong examples of chemical companies and their workforces, alongside organisations that we work with, that are providing answers to the great challenges we all face."
Robinson Brothers has a long history of contributing to the UK chemical supply chain, as well as serving industries across the world with chemical intermediates. "Innovation in products is key to our success, allowing us to serve a variety of markets across the world including: food and beverage, fragrance, pharmaceutical, speciality rubbers and electronics. This innovation is driven by collaborations - being internal or external with partners in academia and industry" said Adrian Hanrahan, Managing Director at Robinson Brothers. "We continue to support industry placements and apprenticeships in our engineering and research and development departments, and nurture talent as they develop their career paths with Robinson Brothers."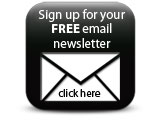 Click to view Robinson Brothers on Screen: Solutions for our Future
Companies