Roche makes changes to corporate executive committee
Daniel O'Day becomes head of Roche Pharma and Roland Diggelmann head of Roche Diagnostics
Daniel O Day
Swiss pharmaceutical manufacturer Roche has appointed Daniel O'Day, currently chief operating officer (coo) of Roche Diagnostics, as coo of Roche Pharma, effective from 1 September. He will succeed Pascal Soriot, who becomes ceo of AstraZeneca on 1 October.
O'Day will be succeeded by Roland Diggelmann, currently head of the Asia-Pacific region within Roche Diagnostics, who has also been appointed as a new member of the executive committee by the board of directors.
O'Day began his career at Roche in 1987 in sales and marketing within the US Pharmaceuticals organisation. He later held various positions at Roche Pharma in Switzerland, Japan, and Denmark.
In 2006 O'Day joined Roche Diagnostics and became head of the Molecular Diagnostics business. On 1 January 2010 he was appointed coo for Roche's global diagnostics business.
Roland Diggelmann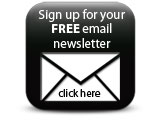 Before joining Roche in 2008, Diggelmann held various leading positions in sales and marketing in Europe and Asia-Pacific with the medical technology companies Sulzer Medica/Centerpulse and Zimmer. He was also responsible for the integration of Centerpulse's Japanese business into Zimmer. At Roche Diagnostics, he has led the region Asia-Pacific since 2008 as member of the divisional leadership team.
Companies