Romaco FrymaKoruma launches Frymix II
Offers efficient process management for the production of pharmaceuticals
The Frymix II vacuum processing unit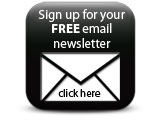 Romaco FrymaKoruma will launch the Frymix II vacuum processing unit next month for the production of pharmaceuticals.

Equipped with a high-performance rotor-rotor system, as well as an innovative guide cone, the German firm says this technology offers efficient process management for the highest product quality.

The Frymix II has a precisely defined shearing energy and processes the ingredients to the desired droplet size and distribution. In the opposite direction of rotation, the product can be mixed and circulated with no shearing. A funnel-shaped guide cone assures high turbulence in the interior of the vessel, as well as optimal deaeration during the thin-film procedure. The machine design enables an effective and continual heat exchange during the individual heating and cooling phases.

The Frymix II was specifically designed for the manufacture of high-quality emulsions and suspensions for the pharmaceutical industry. Its development followed cGMP and GAMP guidelines.

Based on the configuration of the machine actuators in the lid of the vessel, the seal systems do not come into contact with the product flow. The Frymix II can therefore be equipped with shaft seal or mechanical sealing concepts.


Companies