Russell Finex wins two SHAPA Awards
Russell Finex presented with the Exporter of the Year and the Innovation Award at Solids Handling and Processing Industry Awards
Russell Finex has been presented with the Exporter of the Year and the Innovation Award at Solids Handling and Processing Industry Awards. The SHAPA Awards 2016 showcased the achievements of companies and individuals in the solids handling and processing industry. Russell Finex was shortlisted in three of the five categories, highlighting another successful year for the separation specialists.
Having won Exporter of the Year in 2015, Russell Finex again hoped for success in this category. The company was also in the running for the Innovation Award, in recognition of the recently developed lifting system for screen decks, the Russell Screen Changer, as well as SHAPA Company of the Year. After much anticipation, Russell Finex prospered in two of the award categories, taking home the Innovation Award as well as being named Exporter of the Year for the second year running.
Since its establishment in 1934, Russell Finex has enjoyed steady, strategic growth to cement itself as a global leader in the design and manufacture of separation technology. Part of this success can be attributed to building and maintaining a global customer base, supported by local sales and aftermarket teams. With a large proportion of sales now coming from overseas markets, Russell Finex put clear, long-term plans in place to target new opportunities, as well as expand into existing territories.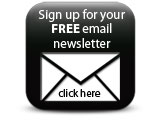 'We are delighted to have been recognised yet again for another outstanding year of export growth,' said Hemal Adalja, Senior Export Sales Manager at Russell Finex. 'We are continually working hard to provide high-quality products and customer service around the world, in established and developing markets, and it's great to be rewarded for this.'
Companies