Russell Group restructures
With Ray Singh becoming md, Martin Chipperfield moves up to sales and marketing director
Ray Singh was appointed managing director of UK-based Russell Finex Group last month, following Mike Henson's decision to step down and assume the new role of executive chairman.

Ray Singh
With Singh moving up to md, Russell Finex has been restructured and Martin Chipperfield, formerly general sales manager for Russell Finex Ltd, steps up to sales and marketing director.

Singh joined the Group in 1979, rising to sales and marketing director in 1997. Since then his primary focus has been to develop Russell Finex's global presence.

After 31 years of service, Singh has the knowledge and experience needed to drive the company forward and in his new role will continue to ensure stability, continuity and profitability throughout the Russell Group.

Martin Chipperfield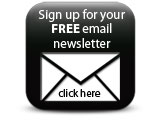 Chipperfield joined Russell Finex in 1989 as RFL sales engineer for the South West UK. He then progressed to UK sales manager, business development manager and then general sales manager, a position that he has held for 10 years.

For more than 75 years, Russell Finex has manufactured and supplied filters, sieves and separators for a variety of industries including pharmaceuticals and chemicals.


Companies