S250 applies labels on glass, plastic and metal
Output of up to 250cpm on cylindrical, rectangular or square containers
The S250 applies paper and clear self-adhesive labels to cylindrical, rectangular or square containers
Newman Labelling Systems, a UK supplier of specialist pharmaceutical labelling systems, will be displaying its S250 automatic labelling system at Interpack 2011 in Hall 8A, stand G34.
The S250 applies paper and clear self-adhesive labels to cylindrical, rectangular or square containers in glass, plastic, metal or composite materials, with an output of up to 250cpm.
The system at the exhibition will be demonstrated applying a wraparound label on to a typical solid dose container. The labeller will be fitted with the Allen NG2 thermal transfer system, which will operate with a PCE PILOT vision overprint inspection system. The vision system will generate serialised production codes from a demonstration database and transfer these codes into the coding unit together with 2D datamatrix codes and expiry information, which will then be printing onto the label for verification. Both the coder and vision system will be operated from a common HMI.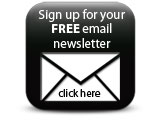 Also on show will be Newman's recently launched Faulty Label Removal (FLR) System. This optional security control system enhances track and trace with its automatic controlling of reject labels. In operation, should the FLR system not receive 'good signals' from the scanning/security devices in use (including bar code reader, missing overprint detector, OCV camera and 2D matrix code reader), the faulty label is removed from the label web prior to application onto the container. These faulty labels are then transferred to a paper roll for batch reconciliation and inspection.
Companies