SCM assists Oxford University in aseptic project
Contract Manufacturing | Equipment
Fill/finish specialist SCM Pharma completes an aseptic processing project for the Clinical Biomanufacturing Facility at the University of Oxford
Aseptic isolator technology at SCM Pharma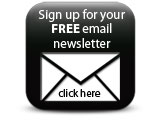 UK-based contract manufacturing organisation SCM Pharma was approached by the project team at Oxford University's Clinical Biomanufacturing Facility to supply equipment to wash, depyrogenate and aseptically process a batch of 2,000 2ml vials using isolator technology.

Following the aseptic processes, which took place in a sterile isolator located in one of SCM Pharma's GMP-compliant grade C cleanrooms, the vials were packaged, QP released and delivered to the University for use in upcoming clinical trial projects.

Ian Pardo, quality assurance manager at the Clinical Biomanufacturing Facility, University of Oxford, was impressed with the approachable and knowledgeable team at SCM Pharma.

'When the project faced some challenges, the team kept us informed and up-to-date with the status of the project timelines,' he said. 'More important, having rejected the initial batch due to a quality issue, this filled us with confidence in the sense that this was a CMO with robust quality systems that would not release a batch unless the product was 100% right.'

The University is now looking forward to working with SCM on a regular basis in the future.

The project with the University of Oxford is one of SCM Pharma's more straightforward projects, contrasting hugely with the majority of its work, which involves novel, difficult and dangerous drugs, devices and processes.

The firm's more specialist service offerings include short-run GMP filling of highly potent products, radio-labelled compounds and biologicals, aimed specifically at clinical trial and low volume commercial product supply.

Mike Parry, business development manager at SCM Pharma said: 'We thoroughly enjoyed working with the team in Oxford and were delighted to be able to deliver their products to assist with their clinical project requirements.'

Aside from academic-based healthcare projects, most of the work at SCM Pharma involves assisting clients in the pharma, biotech and medical device sectors.


Companies