SCM to supply three drugs to Alliance Pharma
Contract Manufacturing | Finance | Packaging
Wins commercial supply contract to handle sterile product supply
UK development and contract manufacturing organisation SCM Pharma has won a commercial supply contract from Alliance Pharma for three injectable products.

SCM Pharma will handle the filling, packaging and testing of these products, which include Edrophonium, supplied in terminally sterilised ampoules and used in the diagnosis of myasthenia gravis; the organic compound Isoniazid, which is supplied as a terminally sterilised ampoule and used as a first-line antituberculosis product; and Pentagastrin, which will be aseptically filled into ampoules using isolator technology at SCM Pharma's MHRA-licensed facility.

The pentagastrin-stimulated calcitonin test is a diagnostic test for medullary carcinoma of the thyroid.

All three drugs are established yet niche products, which fit well with the CDMO's ability to support specialist pharmaceutical businesses with the supply of niche and often lower volume licensed products.

Graham Dotchin: The range of contract filling required underlines our flexibility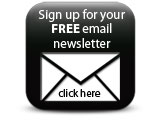 Graham Dotchin, commercial director at SCM Pharma, said: 'The range of contract filling required across the projects underlines our flexibility to meet client needs and capability of terminally sterilising and aseptically processing drug products for clinical trials and commercial supply.

'We hope this is the start of a long term relationship with Alliance Pharma and look forward to meeting their product supply requirements.'


Companies