SGS expands biomarker analytical capabilities at facility in Poitiers, France
Invests in additional modules for its COBAS 6000 analysis system
Testing and certification company SGS Life Science Services has invested in additional modules for its COBAS 6000 analysis system, to increase its biomarker analytical capabilities at its facility in Poitiers, France.
SGS now has comprehensive biomarker testing capabilities across a number of instrument platforms, for both multiplexing and single analyte testing.
The Roche COBAS system 6000, introduced in June last year at Poitiers, was initially equipped with the clinical chemistry module for small molecule and analyte testing. The recent expansion of capabilities involves the addition of an immunoassay module which can be used for the quantification of a large number of cytokines, hormones, and other biomarkers of various disease areas such as oncology, endocrinology, sepsis, anaemia and cardiac disease.
This new module expands and complements the existing platforms and adds further capabilities for drug development supporting biomarkers for various applications, such as risk assessment, safety, and efficacy testing.
Both modules are now online and offer a number of advantages for pharmaceutical companies looking to support large biomarker analysis projects, both in big batches and online analysis of smaller batches. The testing process is fully automated which maintains the integrity of the samples throughout the process, and run times and turnaround times are minimised by the high throughput methods. In addition, the system offers high sensitivity, precision and wide dynamic range, while requiring only small volumes of clinical samples. Additionally, the reagents are thoroughly qualified for lot consistency, minimising the need for additional validation before the testing of clinical samples.
'It is important for SGS that we continue to adapt and evolve to meet our clients' needs in this rapidly changing area of the industry,' said Alain Renoux, Director of SGS Life Science Services, Poitiers.
The announcement follows SGS' recent investment in the analytical services offered by its laboratory in West Chester, PA, and in Taunusstein, Germany.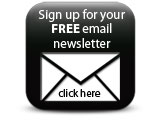 The Poitiers facility also recently announced the validation of a novel Meso Scale Discovery (MSD) multiplex quantification of a panel of inflammatory cytokines. This latter investment complements the services provided through the new COBAS modules.
Featured Companies