Sandoz inaugurates BioInject, a new biopharmaceutical manufacturing facility in Austria
State-of-the-art technology will strengthen Sandoz's and Novartis's in-house drug product manufacturing capabilities
Sandoz, the generics and biosimilars business of Novartis, has officially opened its new cutting-edge biomanufacturing facility, called BioInject, at Schaftenau in the Tyrolean Alps in Austria. The plant is the result of more than €150m of investment with the creation of 100 highly skilled jobs. In attendance at the event were Austrian dignitaries from national politics and the regional economy.
BioInject is a state-of-the-art facility that will be used to manufacture pre-filled syringes and devices for both Sandoz's biosimilars and Novartis Pharma's novel biologics. It will play an important role in driving the next wave of biosimilars and novel biologics growth at Sandoz and Novartis — growth that will ultimately help to address unmet medical needs and broaden patient access to key biologics products.
'BioInject stands as a testament to both Sandoz's technological leadership in biologics as well as the company's commitment to further strengthening its global leadership in biosimilars,' said Carol Lynch, Global Head of Biopharmaceuticals and Oncology Injectables at Sandoz.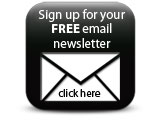 More than €2.2bn has been invested in Austria since Novartis was first established in 1996. The group currently has more than 4600 employees at four sites and is therefore an important economic contributor particularly in the provinces of Tyrol, Upper Austria and Vienna.
Companies