Saneca Pharma strengthens senior team
Contract Manufacturing | Ingredients | Research
Adds new Sales and Marketing Director and Project Development Manager
Slovakia-based contract development and manufacturing organisation (CDMO) Saneca Pharma has added Jeremy Drumond as Sales and Marketing Director to its team to position the company for its next phase of growth.
Drummond has a background in the pharmaceutical contract services industry spanning more than 20 years.
Jermey Drummond has joined the Slovakian firm as Sales and Marketing Director
He will focus on growing Saneca Pharma's active pharmaceutical ingredient (API) and finished dosage form development and manufacturing business in Europe and North America.
Juraj Kubáň also joins the CDMO in the role of Project Development Manager. He has a background in pharmaceutical project management and a PhD in organic chemistry.
Anthony Sheehan, CEO at Saneca Pharma said: 'Adding Jeremy and Juraj to our senior management team underlines our commitment to be the outsourcing partner of choice for pharmaceutical companies in need of a technically agile and responsive CDMO. Both have exceptional experience in the contract services sector that will help ensure we compete with the biggest CMOs and CDMOs across the globe.'
From its site in Hlohovec, Slovakia, Saneca Pharma provides full service development and manufacturing capabilities for APIs and finished dosage forms.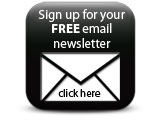 The firm has particular expertise in controlled substances.
Companies