Sanofi Pasteur launches hunt for Zika vaccine
Will build on its history in developing vaccines against viruses in the same family
Sanofi has launched a project to develop a vaccine against the Zika virus.
The French drugmaker said its vaccines division, Sanofi Pasteur, would use its expertise in developing vaccines for viruses in the same family as Zika virus (ZIKV), such as yellow fever, Japanese encephalitis and, most recently, dengue.
Sanofi says its expertise and established R&D and industrial infrastructure for the newly licensed vaccine for dengue, Dengvaxia, can be rapidly leveraged to help speed identification of a Zika vaccine.
The ZIKV is closely related to dengue; it belongs to the same Flavivirus genus, is spread by the same species of mosquito and has a similar acute clinical presentation. Common symptoms caused by a Zika infection include fever, rash, joint swelling, conjunctivitis and headaches. However, there is a growing body of evidence linking Zika infection in pregnant women with an increased risk of a severe congenital complication at birth called microcephaly. Normally a rare condition, microcephaly results in an abnormally small head impairing brain development.
'Sanofi Pasteur is responding to the global call to action to develop a Zika vaccine given the disease's rapid spread and possible medical complications,' said Nicholas Jackson, Global Head of Research for Sanofi Pasteur who is leading the new ZIKV vaccine project.
Until recently, ZIKV was considered a rare and seemingly benign virus. However in May 2015, the Pan American Health Organisation (PAHO) issued an alert regarding the first confirmed ZIKV infection in Brazil, and since then it has spread across the Americas. In the US, authorities have reported a locally transmitted case of Zika in Puerto Rico, with reports of cases in continental US in returning travellers.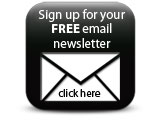 Currently there is no vaccine or specific treatment for Zika. Vector control remains an important means of potentially controlling the mosquitoes responsible for its spread.
Companies