Sanofi appoints Muzammil Mansuri as Executive Vice President, Strategy & Business Development
Also joins the Executive Committee at the French drugmaker
Sanofi has appointed Muzammil Mansuri as a new member of the Executive Committee, effective from 22 February.
Mansuri joins Sanofi from Gilead Sciences and will take the position of Executive Vice President, Strategy & Business Development.
He will be responsible for all Group strategic planning, business development, strategic intelligence, alliance management and the Sanofi Genzyme Bio Ventures fund.
Mansuri has more than 35 years of experience in the pharmaceutical sector beginning in 1981 with Shell Research where he started as a research scientist. He spent several years with Bristol-Myers Company in various R&D roles with increasing responsibility.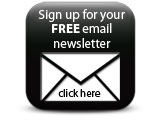 From 2007 to 2010, Mansuri was Chairman and CEO at CGI Pharmaceuticals. Most recently he was Senior Vice President, Research & Development Strategy and Corporate Development at Gilead Sciences.
Companies