Sanofi expands manufacturing capacity in Algeria
Drug Delivery | Finance | Equipment
Has begun construction of a plant at Sidi Abdellah
French drugmaker Sanofi has started construction of a new €70m plant on its new Sidi Abdellah industrial site in Algeria. It will primarily produce dry and liquid pharmaceutical forms, and house a distribution centre.
Sanofi's Chief Executive Christopher Viehbacher said the plant would become the largest Sanofi industrial site in Africa when it is completed in about three years. The site will also create 133 skilled jobs.
The industrial site will cover an area of 6.6 hectares in the pharmaceutical and biotech cluster in the new town of Sidi Abdellah. The site will have a production and distribution capacity of 100 million units a year, which is approximately 80% of the volume distributed by Sanofi in Algeria.
'This investment crowns more than 20 years of our commitment to Algeria,' said Viehbacher.
The company also has two manufacturing plants in Ain Benian and Oued S'mar.
At the groundbreaking ceremony, Sanofi and the Algerian Health Minister signed a letter of intent to execute, before 31 December, an agreement to improve the screening and assessment of cardiovascular risk, diabetes, and hyperlipidemia and the evaluation of their common risk factors in the Algerian population together with influenza monitoring.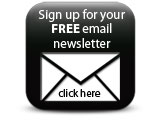 The agreement's objective will be to promote the awareness, screening and therapeutic education of the Algerian public through a mobile medical clinic and aid in the training of health professionals.
Companies