Sartorius Stedim BioOutsource appoints Technical Sales Specialist in India
To help Indian researchers access a portfolio of services from BioOutsource and Cellca
Navin Mehta
BioOutsource, a subsidiary of Sartorius Stedim Biotech (SSB), an international supplier to the biopharmaceutical industry, has appointed Ravin Mehta as Technical Sales Specialist to enable customers to have access to Cellca and BioOutsource's early stage development services for biosimilar drug candidates.
Prior to joining BioOutsource, Mehta spent more than 10 years in biosimilar product development, where he gained experience in cGMP manufacturing as an upstream bioprocess scientist with two of India's major biopharmaceutical companies.
He also gained skills in management by supporting biologics development services for WuXi AppTec, one of Asia's largest biopharma firms. His technical expertise is underpinned by a degree in biotechnology from Saurashtra University and an MBA in marketing from The Maharaja Sayajirao University of Baroda.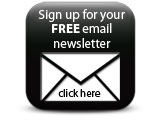 Mitch Scanlan, Director of Sales and Marketing at BioOutsource said: 'India is a growing market for vaccine and biosimilar production and we are expanding our technical team to meet the need for accessing our unique services here. We're delighted to have recruited a biosimilar expert like Ravin because he can explain how our analytical expertise can help scientists enter clinical programmes more rapidly and provide a competitive edge with their biologics' development.'
Companies