Saving time with a CI Precision SADE weight sorter
The SADE SP-B40 Benchtop weighs individual capsules much faster than other scales
Each batch is summarised in a report
Apotheek Guido Meeuws, a well-established pharmacy in Roeselare Belgium that produces bespoke medication and prescriptions for individuals, has started saving time with a SADE weight sorter.
Quality control is a key issue for the business owner, Guido Meeuws. His capsule-making-machine however, was more than eight years old, which required him to weigh individual capsules on a laboratory scale.
The process consumed too much of his team's valuable time, which consists of only eight people. It also cost him an extra 10 hours a week in overtime and prolonged the process of preparing medicine for his customers.
Guido looked at what was available on the market and identified the CI Precision SADE SP-B40 Benchtop tablet and capsule weight sorter as the ideal solution.
The SADE SP-B40 Benchtop can individually weigh just over one capsule per second. A typical batch size of 100 capsules can now be weighed in about a minute and a half, something that used to take more than an hour to do.
In addition, each batch is summarised in a report. Using the SP Connect software, this data can be saved as a pdf on an external PC.
Guidoi Meeuws commented on the benefits of the SADE tablet & capsule weight sorter: "The machine is reliable, and we all find it simple to use. A lot of time is saved and we can produce medication for our customers quicker than before".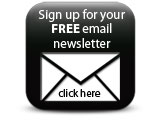 For more information about the benefits of CI Precision's range of tablet and capsule weight sorters contact +44 (0)1722 424100 or e-mail sales@ciprecision.com.
Companies