Schott increases production of polymer syringes by 50%
Centre of Excellence in Switzerland to ramp up capacity for TopPac products
Schott is expanding the manufacturing capacity for its TopPac prefillable polymer syringes and installing a new production line in St Gallen, Switzerland
Schott is currently expanding the manufacturing capacity for its TopPac prefillable polymer syringes to address increasing customer demand.
The pharmaceutical glass specialist is installing a new production line at its centre of excellence for pre-fillable syringes in St Gallen in Switzerland.
This expansion will offer more flexibility for customers and further strengthen the importance of the Swiss site which focuses on glass and polymer syringes.
'The demand for our polymer syringes has increased since customers appreciate the versatile advantages of the material: it's break resistant and lightweight, yet has a glass-like transparency. And the excellent barrier properties of the Schott TopPac syringe system keep the drug stable over shelf life,' says Anil-Kumar Busimi, Head of Global Product Management, Syringe Business.
Schott TopPac syringes are manufactured in cleanrooms with a fully automated process starting from injection-moulding to the final packaging in nest and tub. The syringes are sterilised and ready for aseptic filling operations.
The firm has been manufacturing glass and polymer syringes in Europe since 1996. Today, production is concentrated in Switzerland and is supported by an R&D team at the site. It offers a broad range of solutions, suitable for a variety of applications like heparin, vaccines, biotech, and special applications such as intensive care.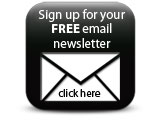 The TopPac syringes are available in sizes from 1ml to 50ml with cross linked silicone for optimal functionality. In addition, the company has recently introduced TopPac SD, an innovative polymer syringe designed to improve the safety of sensitive drugs. It offers new features for a reduced E&L (extractables and leachables) profile and ensures high drug stability.
Featured Companies