Schott specifies zero defect glass tubing
The zero-defect tolerance works for 0.08 mm airline width, cracks and closed or missing DENSOCAN vent hole
Technology group for specialty glass and glass-ceramics, Schott, has presented new technical specifications for clear and amber FIOLAX tubing that achieve zero-defect quality.
By harnessing big data, Schott has moved from a statistical sample-based quality-control process to one that inspects 100 percent of the tubing.
In the new specifications, the tolerances for outside diameter, inside diameter, and wall thickness have been expanded to now include precise measurements of circularity, siding, and straightness. The product has improved auditability and traceability.
The tubing, used for vials, syringes, cartridges and ampoules, can now be produced at a higher quality from the onset.
This is true for parameters such as the inside diameter, which were previously were difficult to measure.
The new technical standards are a result of into tubing geometry measurement.
The minimum length restrictions for outside diameter and wall thickness tolerance deviations have been completely eliminated, the maximum permissible airline width has been reduced from 0.1 mm to 0.08 mm.
An extractables profile for the glass composition has also been added for the first time.
Schott has implemented a zero-defect tolerance for the following criteria:
Maximum airline width of 0.08 mm
Aggregate airline length depending on application
Cracks
Closed or missing DENSOCAN vent hole and its dimensions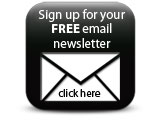 These standards are achievable with perfeXion, which uses state-of-the-art cameras and lasers to pinpoint potential defects along the production line, generating more than 100,000 data tags per minute and feeding them into a real-time production database.
Featured Companies