Second API supplier for BARHEMSYS receives FDA approval
The US FDA has approved Acacia Pharma Group as a second supplier for the active pharmaceutical ingredient for BARHEMSYS (amisulpride injection)
The US FDA has approved Acacia Pharma Group as a second supplier for the active pharmaceutical ingredient (API) for BARHEMSYS (amisulpride injection). BARHEMSYS was approved for the treatment and prevention of PONV in the US in February 2020.
The approval significantly increases the company's commercial product stock levels ahead of the US launch of BARHEMSYS. The company anticipates the approval of a second supplier will support its ability to provide a continuous, high-quality product supply to meet the anticipated ongoing demand.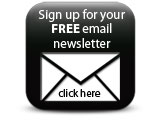 "We are very pleased to have received approval from the FDA for our second supplier of API for BARHEMSYS as we continue to make good progress with our preparations for its US launch," said Mike Bolinder, Acacia Pharma's CEO. "We believe there will be strong demand for BARHEMSYS as US healthcare institutions seek to address surgical backlogs created by the Coronavirus crisis. The strengthening of our supply chain and increase in our available commercial inventory will be important in helping us meet that demand, providing our customers with consistent and timely access to BARHEMSYS for their patients."
Companies