Seeking the world's best science images
RPS calls for entries to the International Images for Science exhibition
The Royal Photographic Society is calling for entries to the Images for Science exhibition. This image of the fungus Beauveria Bassiana was taken by Nicole Ottawa in 2012
The UK's Royal Photographic Society (RPS) has launched a Call for Entries for the world's best scientific and engineering images.
The Images for Science competition is open to scientists, students and the public and 100 images will be selected by a jury of scientists, photographers and experts, to form a touring exhibition that will launch during the British Science Festival in Bradford in September 2015.
The call for entries will be open until 12pm on Monday 23 March 2015.
With the support of Siemens as the main sponsor, for the first time Images for Science will have three age categories: 17 and under; 18–25; and 26 and over.
Siemens' support has also enabled the exhibition to become annual for the next three years with prizes for category winners as follows: Gold Award: £1,000 + RPS Gold Medal; Silver Award: £500 + RPS Silver Medal; Bronze Award: £250 + RPS Bronze Medal; Award for those aged 18-25 years: £750 + RPS Gold Medal; Award for young people aged 17 and under (a voucher worth £500 to buy a camera and/or photography equipment).
Images should illustrate how photography can inform and aid discovery in science and engineering. Entries are encouraged from all scientific fields from medicine and forensic science, to engineering and astronomy; every branch of science that uses the best imaging technology or illustrates photography's scientific value.
Juergen Maier, Chief Executive, Siemens, said: 'Siemens is proud to support the Images for Science competition and exhibition which will help to boost the profile of engineering, science and innovation. As a global pioneer in innovative and environmental technologies, Siemens needs bright young people who are fascinated by science. The sponsorship of this exhibition forms part of our Curiosity Project, launched earlier this year, to bring science, technology, engineering and mathematics (STEM) to life in the UK. It gives us an ideal platform to achieve this aim and help inspire young people deciding on their careers to consider working for global engineering companies, such as Siemens, and to become our next generation of engineers.'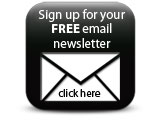 Two previous international Images for Science exhibitions have been held in 2011 and 2013. Both showcased images ranging from atomic structures to distant stars from medical subjects to nanotechnology and the devices used to support the work of scientists. International Images for Science focuses on the documentation of scientific experiments and equipment using photography and the use of imaging techniques to measure science.
Companies