SenzaGen recruits Business Development Director
SenzaGen is strengthening its presence in the US through the recruitment of Dr Joshua J. Schmidt as Business Development Director.
The move represents a further expansion of the company's commercial organisation and an increasing focus on establishing collaborations with both licensees and distributors, in accordance with SenzaGen's recently communicated financial targets.
In parallel with the recruitment, SenzaGen will also become a wholly-owned subsidiary, offering additional possibilities for steering the commercial strategy in the US.
SenzaGen is focusing on the chemical, cosmetics, pharmaceutical and medical device markets for global commercialisation of the in vitro platform GARD.
In 2017 and 2018, SenzaGen has gradually strengthened its commercial organisation and global presence through new agreements with strategic partners.
SenzaGen intends to accelerate its collaborations with both US licensees and industrial partners for the development of the GARD portfolio.
"The US is a priority market and through the recruitment of Joshua J. Schmidt, we are strengthening our organisation by adding significant network, knowledge and insight into the US market, which contributes to achieving our financial targets," said Anki Malmborg Hager, CEO of SenzaGen.
Joshua J. Schmidt has extensive business and scientific experience from 3M, Medtronic and Bruker Daltonics, most recently as Senior Account Executive for a US-based CRO, Pace Analytical Life Sciences, where he worked with testing of pharmaceutical products and medical devices in the US.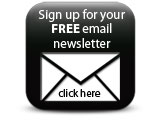 "SenzaGen's technology is impressive and has true potential to significantly and positively impact the chemical and life science industries. I am excited to join SenzaGen at this time because I see great opportunity and potential for growth in the US and globally for GARD," said Schmidt.
Companies