Serious about serialisation
rfxcel, a serialisation and track and trace provider for the Life Sciences industry has been selected by DCC Vital, a manufacturer headquartered in Dublin, Ireland to meet its European Falsified Medicines Directive (EU FMD) serialisation requirements
As a European manufacturer of pharmaceuticals and medical devices, and a logistics provider in the UK, DCC Vital aims to deliver solutions that will make a difference to patient care.
In the past 5 years, DCC Vital has more than doubled the scale of its business to create a focused support system for its customers in Europe and most recently have been gaining an increased presence worldwide.
As DCC Vital continues to expand its footprint internationally, the company needed a serialisation platform that could accommodate its diverse product offering, understand the need to keep its customers at the top of their focus and allow them the flexibility to manage their environment based on their specifications.
"DCC Vital selected rfxcel for 3 reasons," said Conor O'Shea, DCC Vital's Head of Information Technology.
"First, rfxcel is easy to work with. Throughout the evaluation process, rfxcel was very responsive and provided clear answers to our questions. Second, rfxcel offers a simple pricing model that is straight forward and transparent. Finally, rfxcel offers a customer focused architecture that allows us to manage a validated environment according to our quality standards and schedule."
"We are seeing a paradigm shift in the industry through recent competitive conversions, due to a lack of personalised attention from vendors," said Glenn Abood, CEO of rfxcel.
"Manufacturers and the entire supply chain desire timely response, support, control and pricing transparency from their solution providers."
rfxcel offers fixed bid contracts, which ensures customers a clear insight into their pricing model, which is not the case when contracts are based on time and material bids.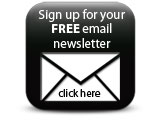 "Customers are realising that compliance with the FMD is just the starting point. In digitising their complex supply chains, they are seeking out partners such as rfxcel who are willing to work with their specific needs and ways of working. We help customers to succeed, without imposing inflexible processes or the frequent changes, risk assessments and re-validations involved with other vendors," said Mark Davison, Senior Director of Operations Europe.
Companies