Shire announces collaboration with National Institute of Bioprocessing
A global biotechnology company looking at rare diseases, announced a professional training and development collaboration with the National Institute of Bioprocessing Research and Training in Dublin
Shire will also use NIBRT-GE's Single Use Centre of Excellence to train new employees who will start at the company's new facility in Dunboyne, County Meath.
The partnership involves:
innovative collaboration between Shire and NIBRT for the duration of commissioning validation and start-up of the new facility in County Meath
Shire to benefit from training all employees at NIBRT's world class training and research facility in Dublin but more significantly, the collaboration provides the unique opportunity to base 20 Shire employees at the NIBRT facility for a 12 month period to expand the capabilities of these employees to support start-up activities at Dunboyne
customised training programmes dedicated to enhance the bio-manufacturing skills of Shire employees
Shire to utilise the NIBRT-GE Single Use Technology Centre of Excellence, along with the recently announced Emerson manufacturing automation system available for training at NIBRT. Single-use technology is important for Shire to accelerate our flexibility and efficiency in supporting our biologics product portfolio. From a sustainability perspective this technology also has a positive impact on the environment through reduced cleaning.
Susan Hynes, Site Lead for Dunboyne, said: "We're delighted to announce this collaboration with NIBRT, a global leader in biopharmaceutical manufacturing research, education and training solutions. NIBRT is uniquely positioned to support Shire and enrich our employees through customised training programmes and provides us the opportunity to utilise NIBRT's Single Use Centre of Excellence."
"At Shire, our mission is to be the champion for people with rare diseases. Developing our new biologics manufacturing facility in Dunboyne, Co. Meath, will help us support more patients who need our innovative medicines."
Dominic Carolan, CEO, NIBRT commented: "The biopharma manufacturing sector continues to thrive in Ireland. Shire's major expansion in Dunboyne is a confidence statement in its commitment to Ireland and in their ability to source the best talent for their operations."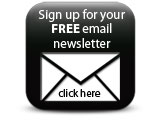 "The NIBRT-GE Single-Use Centre of Excellence features the latest technologies which will enable us to provide Shire with customised, high-quality training programmes in all aspects of single-use biopharma manufacturing, supported by Emerson Automation Solutions. We look forward to welcoming the first Shire employees later this year."
Companies