Siemens Industry offers specialist support to pharmaceutical industry
Establishes pharmaceutical team led by Alan Johnston
Alan Johnston will lead the pharmaceutical team
Siemens Industry has strengthened its commitment to UK manufacturers by forming a specialist and dedicated team focused on the pharmaceutical sector.
The team will provide bespoke support for the sector to address requirements in automation and drive technologies.
Alan Johnston will lead the pharmaceutical team. He said: 'Siemens Industry understands the issues facing the pharmaceutical sector. Our specialist team will work alongside manufacturers to ensure we help them meet the challenges of the future, including improving operational efficiencies and creating flexible production platforms.'
Siemens Industry has also created specialist teams for the water, food and beverage, chemicals, automotive and glass and solar industries. Each will have their own specific industry sector head.
The sector heads will exploit market potential in high-growth vertical markets across the UK.
Brian Holliday, Divisional Director, Siemens Industry Automation says: "We understand that the challenges and issues facing our broad spectrum of manufacturing clients can vary across individual industrial sectors. For example, what concentrates the minds of pharmaceutical companies invariably differs from the concerns of the automotive sector. The appointment of the six vertical sector heads places real industry experts at the forefront of Siemens Industry's focus on assisting our customers.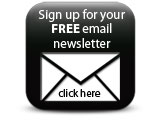 'We can pool our expertise into one organisation, which means we can offer a genuinely enhanced service.'
Companies