Sigma-Aldrich and VIB link up to provide faster access to translational research tools
Contract Manufacturing | Research
VIB will gain access to R&D, manufacturing capabilities and global distribution network of Sigma-Aldrich
Sigma-Aldrich Corporation's Research business unit, a supplier of products, services and solutions used in scientific discovery, has formed an alliance with VIB to focus on the commercialisation of new tools to assist translational researchers.
VIB is a life science research institute based in Flanders, Belgium.
The alliance will see Sigma-Aldrich use its research and development and manufacturing capabilities, plus its global distribution network, to accelerate the commercial development and availability of VIB's research tools and technologies.
Sean Muthian, Director of Global Strategic Marketing and Partnerships for Sigma-Aldrich, said: 'Too often, valuable research tools that may lead to novel therapeutics or agricultural applications remain within the walls of the originating laboratory.
'Through our alliance with VIB, we'll be able to provide scientists with cutting-edge tools and technologies. This will enable researchers to have faster access to leading resources to conduct their research more efficiently and, ultimately, advance scientific discovery.'
The alliance is the second partnership of its kind that Sigma-Aldrich has made to expand its portfolio and provide new innovations and products.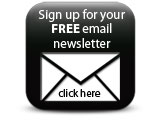 The company recently announced an agreement with Scripps Research Institute in California, US, to accelerate the commercialisation of research reagents.
Companies