Single-use Tri-Clamp provides quick and qualified process security
BioPure's QClamp is a new sanitary Tri-Clamp for single-use fluid path applications
Capable of providing a secure fluid path connection in less than 12 seconds, this single-handed sanitary Tri-Clamp comes the first true tamper evident identification.
Tamper evident identification brings new levels of security to bioprocessing. Once a connection using Q-Clamp has been made, you can apply a tamper evident cover.
Your connection is now secure and the Q-Clamp cannot be opened without removing the tamper evident cover.
Can be applied pre or post clamp assembly
Universal application across multiple clamp sizes
Tool free application and removal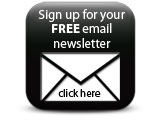 The BioPure Q-Clamp does not require any tools for application or removal. A unique closing mechanism ensures the clamp can be closed quickly using one hand. And, with certification that meets current industry requirements, including ISO 10993: Parts 5 & 10, USP <88> & USP <87> Q-Clamp provides an impressive validation package for non-wetted components.
Companies