Site closure management service from EquipNet
Anticipating a site closure? EquipNet tells MC how it's site closure management service can create an opportunity to gain capital return and recoup a significant portion of your assets
For companies anticipating a site closure, managing the process can be a daunting and burdensome task, especially when the proper resources are not in place. A number of factors come into play and the way these factors are handled can make the difference between ending the process in the green or the red.
With often millions of dollars invested in the site, closure doesn't necessarily mean the investment is going to waste. In some cases a closure is a great opportunity to gain capital return and recoup a significant portion of your assets.
EquipNet's site closure management service can help ensure success and profitability by:
providing an onsite inventory of all equipment
redeploying assets to other facilities using ARMSTM and our Worldwide Logistics services
showcasing assets in EquipNet's warehouses through our Global Consignment solutions
selling surplus or unwanted equipment on our online MarketPlace, Auctions, and Own It Now sales channels
creating a decommissioning and demolition plan if needed
maximising ROI through proactive asset management.
Why utilise a surplus asset management company for a site closure?
There are a number of benefits to hiring an asset management company for facility closure management. EquipNet has years of experience handling facility closures in various industries – ranging from pharmaceutical laboratories to semiconductor fabs, food packaging facilities and more. EquipNet's Corporate Asset Management Programme provides profitable solutions for a number of needs.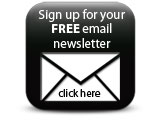 Check out EquipNet's case study here.
Companies