Sosei signs licensing deal with Fujifilm Pharma
Distribution agreement covers slow release dosage form of antifungal agent
Sosei, an international biopharmaceutical company based in Japan and a subsidiary of the Sosei Group Corporation, has signed a distribution agreement for commercialisation of SO-1105 in Japan with Fujifilm Pharma.
Under the terms of the agreement Sosei would be responsible for registration, manufacturing and supply, and Fujifilm Pharma for marketing and distribution.
SO-1105 is an antifungal agent, administered as a muco-adhesive buccal tablet for the treatment of oropharyngeal candidiasis in immunocompromised patients. It has the potential to become the first long-acting, sustained release treatment in tablet form for oropharyngeal candidiasis in Japan, and could enhance patients' compliance and quality of life.
SO-1105 was originally developed by a French pharmaceutical company, BioAlliance Pharma, which received its first marketing authorisation for SO-1105 in France in October 2006. It has been since registered in 24 European countries, in South Korea, and in the US.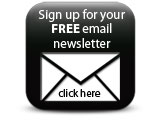 Fungal infections of the oral mucosa are most frequently caused by Candida species. Oropharyngeal candidiasis is commonly found in immunocompromised patients, including HIV and cancer patients, and in other chronic disease states such as diabetes.
Companies