SparingVision enters agreement to acquire Gamut Therapeutics
Gamut's lead product, SPVN20, is a novel, mutation-agnostic gene therapy, which aims at restoring the function of dormant cone cells in the retina
SparingVision, a genomic medicines company developing treatments for ocular diseases, has entered into a definitive agreement to acquire Gamut Therapeutics, a biotechnology company pioneering a gene-independent approach to treat the later stages of rod-cone dystrophies such as retinitis pigmentosa (RP). The acquisition will be paid mostly in SparingVision shares and is expected to close in Q2 2021.
Stéphane Boissel, SparingVision's President and CEO said: "This acquisition reflects our drive to become a leader in the field of genomic medicines for ocular diseases and our bold strategy to disrupt this field through the exploration and development of new innovative approaches. In acquiring GAMUT Therapeutics, we have added a second gene-independent approach to our product pipeline for rod-cone dystrophies, which has the potential to be administered to patients at a more advanced stage of their disease, and also potentially in combination with our first pipeline product SPVN06. Our portfolio of ocular genomic medicines is already highly differentiated, and it is our intention to continue to build a suite of new cutting-edge vision saving treatments, that could radically change the way we treat blinding ocular diseases."
Gamut's lead product, SPVN20, is a novel, mutation-agnostic gene therapy, which aims at restoring the function of dormant cone cells in the retina. Dormant cones are viable cones that have lost their function during the progression of a degenerative retinal disease. SPVN20 is an AAV vector-based product encoding for a variant of GIRK, a GPCR activated ion channel. In preclinical models, expressing GIRK has been shown to reactivate cone function, despite their progressive loss of outer segments, resulting in improved light responses in treated retinas.
The companies say SPVN20 is highly complementary to SparingVision's SPVN06 treatment. While SPVN06 works predominantly on the metabolism of the cones, by facilitating glucose uptake and providing protection against oxidative stress in the absence of rods during early-stages of rod-cone dystrophies, SPVN20 works predominantly to restore the function of viable, but non-functional cones at a later stage in the disease.
As part of the acquisition agreement, SparingVision has the right to participate in the creation of a GIRK-based cell therapy company, that would be started by the founding shareholders of Gamut with a first GIRK-based product.
Geoffroy de Ribains, Operating Partner at Advent France Biotechnology and CEO of Gamut Therapeutics, commented: "We are really pleased with this acquisition – it provides a unique opportunity to speed up the development of Gamut's gene therapy program and expand the potential of its technology, with the benefit of SparingVision's team and investor base. It also illustrates perfectly the success of Advent France Biotechnology's unique investment and company building strategy."
SparingVision is also expecting to appoint Dr Deniz Dalkara, founder of Gamut Therapeutics and researcher at the Institut de la Vision, as CSO, subject to the closing of the transaction and the approval of the academic institutions she is affiliated with.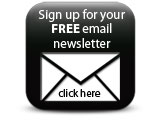 Stéphane Boissel, SparingVision's President and CEO added: "I look forward to welcoming Dr Dalkara to the SparingVision team. Her innovative and award-winning work in the ophthalmology space will be of immense benefit to the growing team at SparingVision as we bring these unique products to the clinic."
Companies