Spectacular images win GE Healthcare 2013 Cell Imaging Competition
They show images of research into cancer, neurodegenerative disease and fertility
Vanessa Auld took first place in the Microscopy category
The winners of the GE Healthcare 2013 Cell Imaging Competition are Vanessa Auld from Canada, Martin Barr from Ireland, and Graham Wright from Singapore.
With over 23,000 votes cast by the public after the expert judging panel had shortlisted the finalists for each category, the prize-winning images will light up Times Square, New York, US at a special event taking place between 25–27 April.
Auld, from the University of British Columbia, Vancouver, Canada, took first place in the Microscopy category for an image of a Drosophila neuromuscular junction stained for extracellular matrix proteins (green and blue) and the nerve terminal (red).
Barr, from St James's Hospital and Trinity College Dublin, took the top spot in the High Content Analysis category. His image shows a lung adenocarcinoma cell stained for F-actin (green), mitochondria (red) and DNA (blue).
Martin Barr took top spot in the High Content Analysis category
Wright, from the Institute of Medical Biology, A*STAR, Singapore, was the Regional winner. His image shows a mouse spermatocyte spread stained for KASH-5 and SCP3 (red and green) and DNA (blue).
Eric Roman, General Manager of Research and Applied Markets, GE Healthcare Life Sciences, said: 'This year's three winning images are once again incredibly beautiful and compelling, reminding us of the cellular complexity behind disease and why the study of cells is so important.
'We were delighted to receive so many outstanding entries to the competition, which highlights how cell imaging is helping scientists explore the universe of the cell and is advancing our understanding of so many life-threatening and life-limiting diseases. I'd like to thank all the contestants for sending us their images, the judging panel and everyone who cast a vote.'
Graham Wright was the Regional winner
For seven years, GE Healthcare's annual competition has showcased the beauty of cells and the inspiring research of cellular biologists from around the world. This year's competition attracted more than 100 entries from scientists who are using either high-content analysis or high- and super resolution microscopy to investigate at the cellular level a wide variety of diseases such as cancer, muscle disease and the effects of parasitic infections.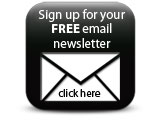 An expert scientific panel of six judges shortlisted the finalists for each category ahead of the public vote.
Companies