Static control solution for blister packaging lines
South Korean packaging company partners with Meech to improve production efficiencies and join the government's Smart Factory initiative
Recognising the importance of being able to monitor, record and control levels of static during production, South Korean thermoformed packaging manufacturer, Donkuk, invested in a Meech closed loop ionising system for its thermoforming lines in March 2019.
The Meech 929IPS bar was installed above the the blister packaging production line to control electrostatic charges and to improve both manufacturing and health and safety practices.
One of Donkuk's most commonly produced packaging types, blister packaging, is found throughout the pharmaceutical, food, beverage, electronics and consumer goods sectors. The process in which the blister packaging is formed requires thick plastic film to be unwound from its original roll format.
The separation of this film can then generate static electricity on the surface of the web material, which attracts contamination from the surrounding area onto the film's surface. These foreign objects are then fixed permanently to the plastic film once it is heated to form the blisters. However, once the film cools, the levels of static increase further, which can attract even more debris from operators and machinery within its vicinity.
With strict quality control in place for many sectors, contaminated blister packs are discarded, increasing company wastage levels and hindering the flow of production. Donkuk has looked to Meech's static control bars to counter these issues, with impressive results; now, as material passes under the installed 929IPS bar, ionisation neutralises the static charges while a sensor mounted beyond the ionising bar continuously monitors the web.
Any charges left on the packaging after its forming are detected and measured by the sensor. If a positive or negative charge is detected, a signal is feed back to the 929IPS bar, automatically adjusting the ± balance to compensate for the imbalance. A 5V signal is simultaneously sent to a PLC or data logger, recording the level of any static charges and facilitating subsequent analysis for quality control purposes.
In the event that charges exceed a specified level, the PLC can be programmed to stop the process line, allowing the operator to investigate and correct the problem. This ensures product quality is maintained and customer satisfaction is kept to a high level.
"Previously, we had been using an antistatic cord and a domestically manufactured antistatic bar to keep static charges under control," says a spokesperson at Donkuk. "But we found that our operators often received electric shocks from the bar and the cord had no effect at all, as its effective range was too limited."
"We were looking for a better quality solution to this challenge when Withlab (a Meech partner in South Korea) contacted us to present a shock-free, antistatic bar manufactured by Meech: the 929IPS bar. With a much greater effective range than the cord we had been using, and no risk of shocks to operators, it also has the added benefit of automatically and continuously adjusting the positive and negative ion charges as required."
"We deal with a huge range of different shapes, sizes and types of plastic thermoformed products, so having this kind of flexibility has been hugely beneficial," they added.
Furthermore, Donkuk discovered that a recent Korean government scheme to boost efficiency and reduce waste in factories around the country was to provide an extra incentive to invest in Meech. In late 2018, the South Korean Government launched its Smart Factory initiative, which plans to improve efficiency and reduce waste in the manufacturing sector through the use of advanced and environmentally friendly technologies.
It aims to have helped 30,000 Korean factories transform themselves by 2022 and subsidies are available to manufacturing businesses investing in technology with a proven ability to reduce waste and boost efficiency.
The Donkuk spokesperson concludes: "We ran a series of tests prior to investing, which convinced us how effective the bar was in removing static charges and how easily we could integrate it into our production line. We also discovered that the product was approved by the Smart Factory project, so this was also a factor in our decision to choose Meech, and the 929IPS bar, compared with all the other options we investigated and considered."
Stewart Gordon-Smith, Business Development Manager at Meech International, says: "With the thermoformed blister packaging market projected to grow from US$11.94 billion to $18.25 billion by 2022, improving production efficiencies in this evolving industry is hugely important both for economic and for environmental reasons."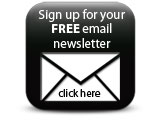 "Meech's static control solutions provide a proven method of reducing waste and improving efficiencies and the 929IPS bar is just one such example. We look forward to continuing to work with Donkuk, and with companies like them all around the world as we look to continue developing technological solutions to improve converting line processes."
Companies