Superdryfoil packs keep moisture-sensitive products dry
Offer high adsorption for each gram of plastic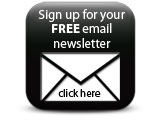 Baltimore Innovations' latest Superdryfoil desiccant foil pouches are for packaging moisture-sensitive products such as medical devices and diagnostic test strips. They integrate a strip of patented desiccant plastic film into a tough moisture-proof pack.

Baltimore Innovations, based in Bourne End, Buckinghamshire, UK has been providing desiccant plastic and foil pouches for many years and has now integrated put them together in easy-to-use packs.

The packs feature the Activ-Strip material, which, owing to a special patented design, has an especially high adsorption per gram of plastic. As a result of this high performance, the amount of desiccant plastic required is much reduced, allowing the final product to be thinner and sleeker, cutting down on packaging and transport costs, as it is less bulky.

Baltimore says the new range is perfect for start-up companies looking to protect their products during stability trials, as it shortens development cycles by eliminating costly processing steps.

'By having these pre-made pouches ready-to-go, we save our smaller customers a lot of time and effort – and a great deal of expense,' said Simon Poulter, manager of Baltimore's Foil Packaging Division.


Companies