TNT launches temperature-controlled transport service
PharmaSafe protects pharmaceuticals and healthcare products across the supply chain in strictly controlled conditions
TNT Express is offering a temperature-controlled service for the distribution of pharmaceutical products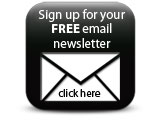 TNT Express is offering a temperature-controlled service for the distribution of large quantities of pharmaceutical products.

The company said the service would be suitable for the delivery of medical products such as vaccines and insulin.

TNT said the PharmaSafe service tackles the main challenge facing pharmaceutical supply chains, which is the lack of control and visibility inherent in the involvement of too many middlemen (typically more than 20 for an air shipment).

Risks include damage to packaging, customs clearance delays, and temperature deviations.

TNT said World Health Organisation figures suggest that every fourth vaccine reaches its destination in a degraded state because of incorrect shipping.

The company said PharmaSafe would simplify and secure the international movements of temperature-sensitive pharmaceuticals in strictly controlled conditions.

TNT controls the full supply chain, from packaging procurement to delivery. It uses its own aircraft, handling stations, collection and delivery networks, as well as in-house customs clearance experts.

PharmaSafe uses the va-Q-tainer container from German firm va-Q-tec, which TNT said was one of the best passive containers available.

The containers allow temperatures to be maintained for more than 120 hours without the need for an external power supply or dry ice.

The PharmaSafe system includes real time tracking of location and temperature across the supply chain, with temperatures measured even during flights. The information is transmitted to TNT's PharmaSafe Management Centre by a GSM transponder that can be used on TNT's aircraft.

TNT said it could 'detect, predict and correct any temperature excursion without customers having to take action themselves'.

'PharmaSafe comes with cutting edge packaging and real time temperature and location tracking to further secure the transport of temperature-controlled pharmaceutical products,' said Gert de Gier, TNT Express Global Manager, Industry Solutions Healthcare.

PharmaSafe is offered between Europe, the Middle East, Asia and the US, as well as within Europe.


Companies