Taking Control in the Boiler Room
The Honeywell HC900 provides all of the control functions required for drum level control, fuel-air ratio control and oxygen trim.
Modern pharmaceutical plants have a pressing need to reduce energy consumption, cut emissions and meet carbon reduction targets.
Key elements include drum level control to maintain the water-steam interface at the specified level and provide a continuous mass balance by replacing every pound of steam with a pound of feedwater. A fuel-air metering control system is essential for efficient combustion in boilers, furnaces, and other large fuel fired heating processes. Automatic oxygen trim of the fuel-air ratio is used to reduce excess air and thereby excess oxygen to nearly stoichiometric combustion efficiency.
The Honeywell HC900 provides all of the control functions required for drum level control, fuel-air ratio control and oxygen trim. In addition, the HC900 provides the following benefits when used in boiler control applications: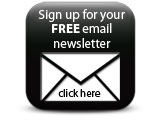 Integrated loop and logic control minimizes equipment cost
Integrated control and operator interface simplifies troubleshooting
The ability to trend and log process data for regulatory agency reporting
A common configuration tool for both control and OI minimizing engineering costs.
Autotuning and fuzzy overshoot protection for quick startup and proper control operation
Companies