Tardive dyskinesia – valbenazine
There are currently no approved treatments for tardive dyskinesia, and the symptoms are frequently irreversible
Tardive dyskinesia is a hard-to-treat condition characterised by repetitive and involuntary movements of the limbs – sometimes to the extent of making walking difficult – and other movements such as lip smacking and puckering, grimacing, tongue protrusions and excessive blinking. There are currently no approved treatments, and the symptoms are frequently irreversible.
The cause is unknown, but it is thought that it may be a result of neuroleptic-induced dopamine supersensitivity in the nigrostriatal pathway, particularly the D2 dopamine receptor. San Diego-based biotech Neurocrine is developing valbenazine, which is a highly selective small molecule inhibitor of VMAT2. This protein is concentrated in the brain, and is primarily responsible for repackaging and transporting the monoamines dopamine, norepinephrine, serotonin and histamine in pre-synaptic neurons. Valbenazine modulates dopamine release during nerve communication, but has little impact on the other monoamines, thus reducing the likelihood of causing off-target side-effects.
Valbenazine
In a randomised six-week, double blind, placebo controlled, dose titration study to evaluate its safety, tolerability and efficacy, 205 male and female potential adult subjects with moderate or severe tardive dyskinesia were screened, and 102 were randomised to receive valbenazine or placebo once a day.1 Doses started at 25mg, and were escalated in 25mg increments to a maximum of 75mg, based on dyskinesia and tolerability assessment. About three-quarters reached the maximum allowed dose. Abnormal involuntary movement scale scores were significantly reduced for those given the active compared with placebo, and it also proved superior on the clinical global impression of change scale. The most common adverse events were fatigue, headache, consti-pation and urinary tract infection.
The company has also announced Phase III results via press release. Subjects had moderate to severe tardive dyskinesia with underlying schizophrenia, schizoaffective disorder, bipolar or major depressive disorder. In all, 234 subjects were given 40mg or 80mg valbenazine or placebo for six weeks, and then all were given 40mg or 80mg once a day through to week 48. Significant improvements in both scales compared with placebo were observed with both doses. It was generally well tolerated during the six-week placebo controlled part of the study, and no drug-drug interactions were identified in any of the subjects who were also using a wide range of psychotropic and other medications.
The company has received breakthrough therapy designation from the FDA, and hopes to file an NDA with the FDA once a one-year open label safety study has been completed. Other investigations are also underway, notably in Tourette's syndrome, where in an open label multi-dose Phase Ib evaluation in 28 patients aged from 6–18, the drug gave a 31% mean reduction on the Yale global tic severity scale. A Phase II study is underway in adults with Tourette's, and another planned for children/adolescents.
Reference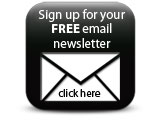 1. C.F. O'Brien et al. Mov. Disord. 2015, 30, 1681