Tekmira to suspend Ebola drug development
Will change name to Arbutus Biopharma and focus on developing treatments for hepatitis B
Tekmira Pharmaceuticals is to cease development of a treatment for Ebola and instead focus on developing a cure for hepatitis B.
'The development activities related to TKM-Ebola will be suspended and a joint re-evaluation of the development contract with the US Department of Defense is underway,' the company said. 'The management team of the new business unit will evaluate strategic alternatives for this asset.'
Last month, the Canadian company, based in Burnaby, BC, said it was suspending the clinical trial of TKM-Ebola with a small number of Ebola patients in Sierra Leone.
In August, Tekmira plans to change its name to Arbutus Biopharma and will focus on developing a cure for chronic hepatitis B virus infection (HBV).
The name change follows the integration of OnCore BioPharma and Tekmira Pharmaceuticals into a combined company with the goal of delivering a cure for chronic HBV. The company says it currently fields the largest portfolio of HBV product candidates in the industry.
The combined company is led by Mark Murray as President and CEO; formerly of Protiva, Zymogentics, and Xcyte Therapeutics.
Our integrated new company has undergone a transformation to a complete HBV solutions company
'We are very excited about the prospects for our integrated new company, which has undergone a transformation to a complete HBV solutions company,' he said.
Murray added: 'We believe that the market opportunity for a curative regimen for HBV is very significant, likely eclipsing the HCV market, and presents a meaningful opportunity for shareholders.'
Tekmira plans first to establish safety and activity of individual product candidates, followed by rapid progression to small cohort combination studies (with multiple products) to identify the most promising regimens.
The company's broad pipeline of HBV product candidates will be further expanded through business development activity, and enable the company rapidly to advance the best product candidates and combination regimens and discontinue product development investment where it is no longer justified.
Tekmira is committed to having at least four HBV product candidates advancing in clinical development in the first half of 2016.
The company is also forming a discrete business unit to manage, develop and maximise the value of Tekmira's non-HBV assets, including preclinical RNAi product candidates, IP and related know how of the lipid nanoparticle (LNP) delivery technology platform, and multiple strategic partnerships exploiting the LNP technology.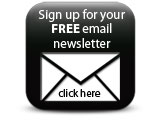 This business unit will be independently financed and has a dedicated management team led by Michael Abrams, Managing Director, who was formerly CEO of AnorMed.
Companies