Tekni-Plex blister pack film offers high moisture barrier
Contains PCTFE Aclar UltRx6000 thermoform film
Tekni-Plex, a manufacturer of packaging materials and precision-crafted tubing solutions, has added blister films containing PCTFE Aclar UltRx6000 thermoform film to its product portfolio.
The US-based firm says the films provide pharmaceutical blister packaging with an especially high barrier against moisture. The 6ml (152.4-micron) PCTFE film, for example, can be laminated to a variety of substrates including PVC, PP, COC, PETG, PE and EVOH and offers improvements in moisture barrier of up to 71%, compared with other PVC/UltRx4000 laminates on the market.
When looking at thermoformed blisters, the barrier improvement of conventional PVC/PCTFE Aclar UltRx6000 compared with PVC/UltRx4000 laminates is less than 50%. However, Tekni-Plex has developed a laminate based on co-extruded COC with PCTFE UltRx6000. The firm says blister packs made with this new film offer a barrier improvement of up to 80% compared with blisters made of traditional PVC/UltRx4000 laminates.
Tekni-Plex says the new Aclar UltRx6000 film provides pharmaceutical products with high protection against moisture, including certain types of solid oral-dose packaging, powders, OTC drugs, generics, samples, veterinary medicine, and nutraceuticals.
The laminate also is helpful when packaging products for regions such as South America, South Asia, the Caribbean and other countries in Climatic Zone IVA and Climatic Zone IVB as defined by ICH and WHO.
Tekni-Plex says blister packs using the new UltRx6000 laminates are also cost-effective as they require less material and leave a smaller environmental footprint than aluminium blisters.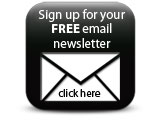 In addition, the films can be easily incorporated into standard form-fill-seal packaging lines and tooling services.
Companies