Thermo Fisher Scientific launches nucleic acid purification workflow
KingFisher Duo magnetic particle processor produces high yields of quality nucleic acids from a variety of starting materials
Thermo Fisher Scientific has launched the new Thermo Scientific KingFisher Duo nucleic acid purification system. The low- to medium-throughput package, which includes the KingFisher magnetic particle processor instrument, optimised DNA/RNA isolation kits, plastics consumables and the Thermo Scientific BindIt software, provides a flexible, fully-automated workflow.
The fast, compact KingFisher Duo has a small benchtop footprint, making it ideal for space-restricted laboratories. With the ability to process a variety of sample types in volumes up to 5 mL, users can obtain high yields of pure product for accurate downstream analysis. The easy-to-use system is ideal for research and diagnostic labs that require nucleic acid purification, and it can be easily modified for use in proteomics and cell isolation.
The flexible, open system of the KingFisher Duo enables users to select from a variety of starting materials, from blood and other body fluids to cells and tissue samples, allowing a single instrument to be used for a variety of applications. As a standalone instrument, it is able to save and run log files, and when used in combination with BindIt software it provides absolute traceability and complete data management. Protocols can also be developed and protected using this dedicated software, which can be imported directly to the instrument via a USB stick.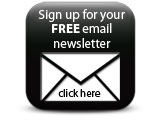 Users can create a complete nucleic acid purification and analysis workflow using the Thermo Scientific KingFisher Duo, the range of KingFisher purification kits and the portfolio of PCR instruments and reagents. With dedicated application support and an extensive portfolio of application material, Thermo Fisher ensures that users gain reproducible, high yields of purified product every time.
Companies