Thermo Fisher Scientific offers bioreactor with enhanced ergonomics and performance
Thermo Fisher Scientific has redesigned the HyPerforma Single-Use Bioreactor (SUB) to provide improved ergonomics and enhance cell culture performance
Among Thermo Fisher Scientific's recent product developments is the HyPerforma Single-Use Bioreactor (SUB), which has been redesigned to provide improved ergonomics and enhance cell culture performance. It comes in six sizes between 50L and 2000L.
The company says advances over previous SUBs make it easier to manage tubing systems and loading of single-use (Thermo Scientific) bioprocess containers, as well as faster heat up and cool down, flexible positioning, and height-adjustable single- or dual-filter brackets. The new line also offers a smaller footprint to optimise space and a cable management tree to reduce clutter in the production labs. A vertical access door on larger SUBs also simplifies the bioprocess container loading process.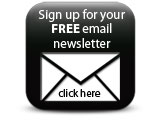 'We have gained experience and worked closely with our customers to develop a next-generation single-use bioreactor that matches performance of its predecessors while providing even better usability,' says Millie Ullah, Senior Product Manager for single-use systems at Thermo Fisher Scientific.
Featured Companies