Thermo Fisher centrifuge delivers high-performance, high-volume batch bioprocessing
Combines powerful centrifuge and 10-litre carbon fibre rotor for high productivity
The F5-10x1000 LEX rotor is used with the new Sorvall RC BIOS 10 centrifuge
Thermo Fisher's latest high-performance centrifuge system, featuring a high-capacity carbon fibre rotor, accelerates bioprocessing with higher volumes to reduce cycle times.
Designed to improve productivity and ensure sample safety and integrity, the Sorvall RC BIOS 10 centrifuge system is suitable for a range of cell culture and bioprocessing applications.
The centrifuge offers a 10-litre capacity for batch bioprocessing with the company's Fiberlite F5-10x1000 LEX rotor, a durable non-corrosive carbon fibre rotor that reduces cycle times by spinning up to 10 Nalgene one-litre centrifuge bottles in a single run. Its capacity and design make it suitable for bacterial and mammalian cell pelleting, pelleting of cell cultures from fermentation tanks, large microbial cultures, biologics and vaccine production, clarifying broths and harvesting cell and tissue cultures.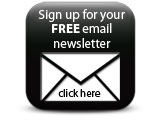 In addition to its high capacity and performance, the Sorvall RC BIOS 10 centrifuge can be used with Thermo Scientific Centri-Log software for total process traceability for cGMP compliance. This software provides paperless process tracking and effective quality control for the logging and monitoring of centrifugation processes, enabling lifecycle management of processed samples and equipment optimisation.
Companies