Thermo Fisher introduces durable universal polypropylene containers
Sterilin Quick Start containers provide leak-proof performance and temperature and chemical resistance
Sterilin Quick Start 30mL clear polypropylene containers
Thermo Fisher Scientific says the Sterilin Quick Start 30mL clear polypropylene universal containers are leak-proof, resistant to temperature and chemicals, easier to use and better able to protect samples in all types of laboratories.
The containers have a Quick Start cap with a three-start thread, reducing the number of turns to open and close it. In an independent evaluation against similar products, the containers' multi-seal design provided unrivalled leak-free performance.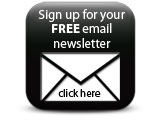 Additionally, a lot number is printed on each container to aid traceability, and the containers are supplied in eight handy bags of 50 (400 containers to a carton). They are also available in several varieties, including labelled, unlabelled, irradiated and non-pyrogenic.
Companies