Thermo Fisher opens manufacturing facility in China
To address increased demand in China and Asia-Pacific region
Thermo Fisher Scientific has officially opened its new facility in Suzhou, China, for the manufacturing of life sciences consumables and equipment.
The move expands Thermo Fisher's global manufacturing footprint and establishes local production capabilities to meet increased demand in China and other Asia-Pacific markets.
'The Suzhou facility builds on our well-established presence in China and is an important next step as we closely align our depth of capabilities with China's five-year plan to develop strategic industries, including pharmaceutical, healthcare and environmental,' said Marc Casper, president and CEO of Thermo Fisher Scientific.
Since entering the Chinese market 30 years ago, Thermo Fisher has established a strong research and development, manufacturing and commercial infrastructure in the country, becoming one of the largest companies serving the life sciences market in the region.
Most recently, Thermo Fisher has invested nearly US$20m in the 12,000m2 Suzhou plant, which will house more than 150 employees and has room for expansion. The new facility will primarily serve the life sciences and pharmaceutical industries, including research, diagnostics and bioproduction, as well as customers in the chemical, environmental and electronics industries.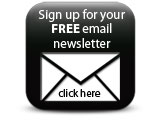 Thermo Fisher will manufacture plastic labware and consumables in Suzhou, including sample preparation products and filterware, as well as laboratory refrigerators, freezers, incubators and centrifuges.
Featured Companies