Thermo Fisher to sell Athena Diagnostics and Lancaster Laboratories
Also announces $750m share buyback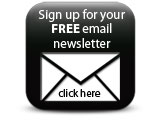 Thermo Fisher Scientific has agreed to sell its Athena Diagnostics and Lancaster Laboratories businesses for US$940m in cash.

The deals have been made while the US scientific instruments supplier is involved in the purchase of chromatography specialist Dionex for $2.1bn, which is expected to close early in the second quarter.

Thermo Fisher will sell Athena Diagnostics, based in Worcester, Massachusetts, to Quest Diagnostics Inc for $740m. Athena provides comprehensive diagnostic testing for neurological and other diseases, with an emphasis on gene-based tests. It employs about 300 people.

Quest Diagnostics, based in Madison, NJ, offers access to diagnostic testing services through its network of laboratories and patient service centres.

The company will sell Lancaster Laboratories, with operations in the US and Ireland and 1,100 staff, to Eurofins Scientific of Belgium for $200m. Lancaster and Eurofins are contract-testing laboratories that serve customers in the pharmaceutical, biopharmaceutical environmental and food processing industries.

Thermo Scientific president and chief executive Marc Casper said the deals, which are expected to close in the second quarter, would 'generate significant proceeds that we can redeploy to create shareholder value.'

The company's board has also approved a $750m share repurchase programme, which expires on 22 February 2012. The company reported that it has approximately $385m remaining under its existing share repurchase programme that expires this September.


Featured Companies