Thermo Scientific enhances Finnpipette pipetting systems to improve comfort
Redesigns two pipetting systems for accurate liquid transfer in high-throughput pharma and biotechnology labs as well as small academic and industrial labs
The Finnpipette F1 pipettes and F1-ClipTip pipettes now have extra features
Thermo Scientific Finnpipette F1 pipettes and F1-ClipTip pipettes now have added features that improve user comfort and productivity.
These include silent and effortless volume adjustment with a textured knob that provides a firmer feel when setting volumes; a wider finger hook design and handle grip strips for improved stability and a more secure, comfortable grip; and lightweight handle and lower plunger forces help reduce the risk of Repetitive Strain Injury (RSI).
'Effective liquid handling is critical to ensuring experimental accuracy and as such, users need dispensing tools that can repeatedly and reliably deliver accurate volumes,' said Kelly Miller, Business Director of liquid handling consumables, at Thermo Fisher Scientific.
'When designing upgrades for our ClipTip and Finnpipette systems, we spent time talking to our existing customers to identify their common pain points and set out to enhance their user experience. One result of the new lightweight design is that it supports the reduction of hand fatigue, and the lower pipetting forces will decrease the risk of RSI during extended use.'
These two pipetting systems are for different application needs.
F1-ClipTip pipettes feature an interlocking tip attachment that ensures a complete seal on every channel with minimal attachment and ejection force. Once attached, the tips are locked firmly in place and are designed not to loosen or fall off, regardless of application pressure. These pipettes are for medium-to-high-throughput laboratories that are concerned with ergonomics, sample security, speed and improved accuracy.
Meanwhile, the Finnpipette F1 pipettes deliver the same ergonomic benefit in a lightweight design that maximises user comfort and reduces strain.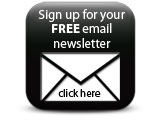 The Super Blow-out technology for effective delivery of microvolumes makes the Finnpipette F1 a suitable system for applications that use expensive reagents and valuable samples, the firm says.
Companies