Tim Slevin joins Veeva Systems as SVP of Global Data Solutions
Will lead the data division at the Cloud-based software company
Veeva Systems, a Californian specialist in Cloud-based software for the life sciences industry, has appointed Tim Slevin as SVP of Global Data Solutions to lead the company's growing data division.
Slevin is a 20-year veteran in information services – with more than half spent in life sciences – and brings two decades of experience and a consistent track record of innovation and customer focus to the company.
Veeva's global data solutions division is dedicated to delivering the highest-quality healthcare professional (HCP), healthcare organisation (HCO), and affiliations data.
Responsible for Veeva's data business worldwide, including data production and data sales, Slevin's focus is to offer the life sciences industry accurate, reliable information that is up-to-date and easy to use.
Slevin started in information services with Dun & Bradstreet, where he held a variety of sales and marketing positions until he was recruited to infoUSA, where he rose from National Account Manager to Senior Vice President, and launched what would become the company's fastest-growing division.
He next joined the executive management team at SK&A Information Services. He built SK&A's first physician database and recruited a team of data experts – priming the company for acquisition in 2011 by Cegedim.
After leaving SK&A, Slevin founded Healthcare Data Solutions (HDS).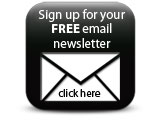 Slevin's appointment comes just two months after Veeva welcomed two other data industry veterans – Guillaume Roussel and Francesca D'Angelo – to the Veeva Network team in Europe.
Companies