Time to move beyond mediocre CAPAs and make them more effective
Andy Barnett, NSF, presents a white paper on CAPAs and how to make them more effective
Have you ever wondered why some of your corrective and preventive actions (CAPAs) fail to achieve the desired improvement?
Would it not be nice if there were a way to evaluate the CAPA before you implement it?
Your organisation will lose valuable time if you wait until the effectiveness check is complete, only to discover that the CAPA was not adequate.
Meanwhile, your customers will continue to struggle with quality issues and the regulatory risk will increase as the issues remain unresolved.
NSF propose the use of its CAPA hierarchy, which will help investigators select a CAPA that is most likely to deliver the desired outcome.
It can also be used by reviewers and approvers to evaluate the CAPA plan and push for better solutions.
The hierarchy can give them a framework to articulate their concerns and give specific direction to improve the CAPA plan.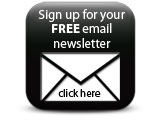 Interested in finding out more? Download the full white paper from NSF.
Featured Companies