Translational health research centres form global alliance
Aim to improve rate at which research is translated into new medicines
Six translational health research centres have come together to form a new Global Alliance of Leading Drug Discovery and Development Centres. The aim is to strengthen the international academic and/or not-for-profit drug development and commercialisation network to improve the rate at which research is translated into new medicines.
The founding organisations are:
All members are capable of advancing drug discovery projects from idea to drug candidate with proof-of-concept. Together, they represent almost 400 experienced drug developers collaborating with scientists around the globe on more than 165 therapeutic projects targeting significant unmet medical needs. For the biopharmaceutical industry, they represent a major source of innovation.
Through the Alliance, members will collaborate on projects, share best practices, expertise and resources, and develop common standards and performance measurements to improve the conversion of global early-stage technology into therapies.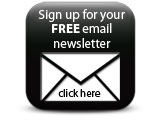 Karimah Es Sabar, president and CEO of CDRD, said: 'We see a multitude of translational research initiatives around the world, but until now, these have for the most part, worked in isolation of one another. This Alliance will be a powerful vehicle in bringing such organisations together, leveraging one another's strengths, and ultimately making for a much more effective global translational research environment.'
Companies