Trinity Scientific named headline sponsor of IVT Laboratory Week 2018
Trinity Scientific, one of the UK's leading analytical laboratories will have prime positioning at the stability testing event between 19 – 21 June
IVT Laboratory Week has named Trinity Scientific as its official headline sponsor
The partnership allows Trinity Scientific to present itself as a market leader to visitors attending the event, as well as providing an exhibition space for in-depth discussions with customers.
The event will take place between 19 – 21 June at London's AMABA Hotel in Marble Arch. Running concurrently with IVT's Analytical Procedures and Methods Validation conferences, the event allows attendees to review core FDA and ICH guidance to breaking down the latest regulatory policies, including a brand new updated WHO draft guidance for API and finished drug stability testing.
As the regulatory landscape shifts and drug approval processes continue to become more complex, now more than ever it is critical for life sciences companies to ensure sound stability testing standards to assess drug safety and efficacy. IVT Lab Week Europe's Stability Testing is the industry's leading forum for stability professionals to benchmark against thought leaders, share best practices and overcome key challenges within their current stability programmes.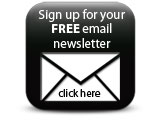 Meet Trinity Scientific at the event to discuss how they can help with your business requirements. Click here to register.
Companies