Triphase and Catalent dose first trial patient
Biotechnology | Contract Manufacturing
Lymphoma-focused drug discovered by Triphase Accelerator Corporation is the first SMARTag antibody-drug conjugate
A treatment for lymphoma has been dosed in its first patient. Triphase Accelerator Corporation and Catalent have announced that Triphase Accelerator's TRPH-222, an anti-CD22 antibody-drug conjugate (ADC) has entered Phase 1 clinical trials.
Catalent provides delivery technologies and development solutions and will use this expertise to advance the oncology-focused pharmaceutical company's drug.
Dr Mathias Schmidt, Executive VP and Head of Research & Development at Triphase Accelerator, said: "We are thrilled to advance the first SMARTag ADC into human clinical trials and evaluate its potential for better tolerability and an expanded therapeutic index as compared to conventional ADCs"
TRPH-222 was originally developed by Catalent's subsidiary Redwood Bioscience using the proprietary SMARTag platform, which provides optimised site-specific protein-modification and linker technologies.
Triphase Accelerator obtained the worldwide rights to further develop this programme and subsequently announced that Celgene had obtained the option to acquire all rights to the programme as part of an expanded strategic collaboration.
Trial focus
The Phase 1 clinical trial is a multi-centre, open-label study of TRPH-222 monotherapy in subjects with relapsed and/or refractory B-cell non-Hodgkin lymphoma (NHL), which will be conducted in two stages, dose-escalation and dose-expansion.
Mike Riley, VP and General Manager, Catalent Biologics, said: "The improved conjugate stability and biophysical characteristics of TRPH-222 has translated to improved tolerability in preclinical testing, and we look forward to further validation in the clinic."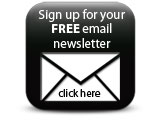 The study is currently enrolling patients at sites in the US and Canada, including Roswell Park Cancer Center, University of Pennsylvania, Ohio State University, Sarah Cannon Research Institute, Princess Margaret Cancer Centre and Jewish General Hospital. Additional sites are planned to support the dose-expansion stage.
Companies