TxCell to cut 26 jobs as it reviews its manufacturing strategy
Contract Manufacturing | Finance | Research
Will focus on R&D and open a new laboratory close to its headquarters in Sophia Antipolis
TxCell, a French biotechnology company, which put its pilot manufacturing facility in Besançon on 'partial hold' in June, now intends to 'rapidly close' the plant with the potential loss of 26 jobs.
The company said it is currently in the midst of a strategic review that should result in the outsourcing of all existing and future clinical and commercial manufacturing operations to contract manufacturing organisations (CMOs).
TxCell added that the reorganisation should enable the company to 'focus on its key strengths of research, clinical development and new partnerships'.
The company will retain, as well as further strengthen, its critical process development capabilities and open a new, GMP-proving laboratory close to its headquarters in Sophia Antipolis. This laboratory will finalise process improvement and development and ensure the transfer of technology to CMOs.
TxCell will seek CMO partnerships in the EU, US and Asia for the GMP manufacturing of its clinical and commercial products. These will be in addition to existing relationships with MaSTherCell (Belgium) and Cell Therapy Catapult (UK).
The reorganisation proposed by TxCell should enable us to focus on key high-value creation activities
Stéphane Boissel, Chief Executive of TxCell, said: 'The cellular therapy production sector is making significant progress in key specialised areas that are required by TxCell. There are now a number of CMOs globally that have the capability to operate reliably in the cellular therapy space.
'The reorganisation proposed by TxCell should enable us to focus on key high-value creation activities that will also further accelerate our own development.'
To achieve this, TxCell will concentrate on discovery, research, clinical development and manufacturing process improvement.
'We would then have the capability to bring at least three new products from our two platforms, including innovative Chimeric Antigen Receptor (CAR)-engineered Treg cell products, to clinical development within five years,' added Boissel.
Raphael Flipo, Chief Financial Officer of TxCell, said: 'It is our responsibility to best help the impacted Besançon staff to rapidly find new job opportunities. The employees in Besançon, who are all very qualified and well trained, have done an excellent job since the opening of the facility in 2013. Our decision to close the Besançon facility is only driven by strategic and economic considerations.'
The changes in the firm's manufacturing strategy should have no impact on the timelines for both Ovasave and Col-Treg clinical development. The CMO MaSTherCell is scheduled to start manufacturing batches of Ovasave in the second quarter of 2016.
TxCell is a spin-off of Inserm (France's National Institute for Health and Medical Research).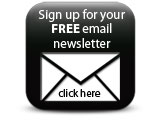 In total it has 62 employees.
Companies